Details
Powerful, easy casting shooting heads that make long distance casts simple.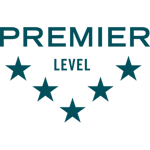 RIO's shooting heads are based on the popular OutBound Short lines, and are designed to cast very long distances. The front loaded weight distribution quickly loads a rod, while the unique step down taper at the back allows for very long flight times and easy distance. The heads are built two sizes above the AFTM standard to correctly load modern rods - anglers do not need to step up a line size when choosing a line for their rod, as this is done in the design. Each head has an EasyID loop at the back end for quick recognition.
RIO recommends attaching the following head sizes to these shooting lines sizes:
ST7 to ST8 – 0.024"/0.026" shooting line, or 25lb SlickShooter/GripShooter ST8 to ST10 – 0.030"/0.032" shooting line or 35lb SlickShooter/GripShooter
Technology Highlights:
Extreme Slickness
Every fly fisherman is looking for a slicker line, and for good reason. Slicker line means longer casts, which is something all anglers strive to achieve. XS Technology is the latest development from RIO's lab coats that focuses on creating an ultra slick line, with dirt-repelling tendencies.
XS (Extreme Slickness) Technology began when RIO's chemists began reformulating conventional chemical combinations. Although RIO's formulas were great, our scientists are fly fishers, and by definition they want an even slicker fly line - it's just part of the deal. So first, they tackled the polyvinyl chloride (PVC) coating and through intense scrutiny down to the polymeric mix level, (say that 10 times fast) they defined some fundamental limitations. Out went the old PVC/silicone formulas and by methodically adding a little more of this, a little less of that, and a pinch of secret sauce, the lab coats cooked up a completely new and improved recipe. With XS Technology, RIO has developed a fly line that is slicker, more stable, and far less apt to attract dirt, and paired with AgentX Technology, it engineers a line that is less dense, casts further and more accurately, floats higher, lasts longer, and offers more consistent performance cast after cast, strike after strike, fish after fish.
Front Loop
A neat, bullet-proof welded loop on the front end for fast rigging.
Back Loop
A neat, bullet-proof welded loop on the rear end for fast rigging.
Front Loop
Easy ID loops are neat, printed loops that show the size and type of the shooting head.