RIO INTOUCH 10FT REPLACMENT TIP
Original price
$ 29.99
-
Original price
$ 29.99
10ft replacement tips for VersiTip and Skagit lines.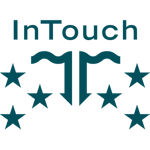 These tips are 10ft long, and have a steady front taper of about 3ft, which allows for good presentation of a fly. Each tip has a color coded loop at the rear, and is printed with the tip size. Attach the printed end to the fly line. The tips are built on RIO's ultra-low stretch ConnectCore for the maximum in sensitivity and performance, and are density compensated at the front end (not the intermediate) for the best fishing performance.
Technology Highlights:
Front Loop
A neat, bullet-proof welded loop on the front end for fast rigging.
Back Loop
A neat, bullet-proof welded loop on the rear end for fast rigging.
Front Loop
Easy ID loops are neat, printed loops that show the size and type of the shooting head.
ConnectCore
When you rely on touch to know what's going on in the depths, line stretch is the enemy.
ConnectCore lines open up new worlds of perception and sensitivity with ultra-low stretch performance. Soft, subtle takes become positive grabs, and without stretch to dull reaction times, hook sets are instant and sure. ConnectCore. The secret weapon for success.
Density Compensated
The majority of modern fly lines feature a taper at the front end, which ensures that they cast smoothly and land on the water without too much impact. With sinking lines and sink tips, this taper creates a small problem; as the line gets thinner the amount of coating on it gets less.
The coating is what makes a fly line sink, so as the coating is reduced, the sink rate slows down. Usually this means a tapered sinking line sinks in a curve - with the thicker, heavier and denser body section sinking faster than the tip - not good for controlling the depth, and especially not good for detecting atake, or setting the hook. RIO's Density Compensation adds a more dense material to the thin tip, which ensures the line sinks straight - better for knowing when a fish takes the fly, and far better for setting the hook. All RIO's premium tapered sinking lines and sink tips are Density Compensated.