Details
Designed for slower action rods; especially bamboo, glass and "classic" action graphite rods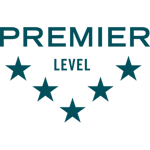 RIO's LightLine has been designed to load slower, more traditional action fly rods such as bamboo, glass and the more "Classic" flexing graphite rods. Built to precisely match the industry line standards, this line will not overload such rods – even at longer range. The weight distribution and short front taper ensures the line loads at close range, making it ideal for fishing on smaller creeks and streams, while the softer, supple coating ensures the line remains relaxed and easy to handle in the majority of conditions.
Technology Highlights:
Front Loop
A neat, bullet-proof welded loop on the front end for fast rigging.
Back Loop
A neat, bullet-proof welded loop on the rear end for fast rigging.
MaxCast
RIO's new, ultra-sophisticated line coating redefines floating line performance. Made with a groundbreaking proprietary formula, MaxCast lines float higher, shoot farther, last longer and stay cleaner. The secret? The coating's advanced hydrophobic chemistry, which actively pushes water away from the line, resulting in radically improved floatation and reduced dirt adhesion.
It also allows the line to slip more easily from the surface film for longer, quieter pickups. At the same time, MaxCast's coating formulation contains a sophisticated blend of permanent slickening agents, and slickening agents that continuously migrate to the line's exterior for enhanced shooting and durability.
AgentX
Traditional, single-layer fly lines have to compromise between function and the need for durability and slickness. AgentX Technology makes the old compromise obsolete by bonding two separate coating layers onto one line.
This proprietary process allows RIO line designers to optimize the specific performance of each line. For example, AgentX floating lines can use an inner layer with more buoyant microspheres, while the outer layer is formulated for maximum toughness and shooting ability. AgentX means the best of both worlds in a single fly line.
MaxFloat Tips
Tired of floating lines that work like sink tips? Fact is, the reduced coating at the narrow, tapered end of most floating lines doesn't have enough buoyancy to stay above water. RIO's MaxFloat Tips solves this age-old problem. Our all-new, proprietary tip coating formula floats more than twice as high as regular line tips, without any increase in diameter. That puts maximum floatation right where you need it for reduced drag, longer presentations and quieter pickups.
Dual-Tone
DualTone is a system perfected by RIO that marks the sweet spot of a fly line by providing an obvious color change in the line. The design of every fly line taper, its most likely application and each individual line size is carefully taken into account, and the location of the color change is unique to each fly line.
Every line model and size is tested on a selection of fly rods to find the ideal place where the rod loads, and the color change starts at that point. With the DualTone system it is easy to see how much line to strip in, where to pick up a cast, how much line can be held in the air when false casting, and when to make the final cast.