Details
A powerful, interchangeable tip fly line, with ultra-low stretch performance.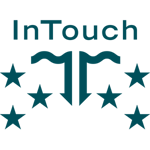 RIO's InTouch VersiTip II is a powerful, easy casting interchangable tip fly line designed for the traveling angler. Built with RIO's ultra-low stretch ConnectCore Technology, each line comes with a selection of interchangeable tips that allow anglers to switch tips as fishing and water conditions change. A unique mending and handling section at the back end of the head enables anglers to mend effectively and control the way the fly fishes at range. Ultra strong, slim welded loops on both ends of each tip makes for super-fast rigging.
Each line is packaged with four 15ft tips: 
Floating – F 

Intermediate (1.5 – 2ips) – I 

Type 3 Sink (3 – 4ips) – S3 

Type 6 Sink (6 – 7ips) – S6

Technology Highlights:
Extreme Slickness
Every fly fisherman is looking for a slicker line, and for good reason. Slicker line means longer casts, which is something all anglers strive to achieve. XS Technology is the latest development from RIO's lab coats that focuses on creating an ultra slick line, with dirt-repelling tendencies.
XS (Extreme Slickness) Technology began when RIO's chemists began reformulating conventional chemical combinations. Although RIO's formulas were great, our scientists are fly fishers, and by definition they want an even slicker fly line - it's just part of the deal. So first, they tackled the polyvinyl chloride (PVC) coating and through intense scrutiny down to the polymeric mix level, (say that 10 times fast) they defined some fundamental limitations. Out went the old PVC/silicone formulas and by methodically adding a little more of this, a little less of that, and a pinch of secret sauce, the lab coats cooked up a completely new and improved recipe. With XS Technology, RIO has developed a fly line that is slicker, more stable, and far less apt to attract dirt, and paired with AgentX Technology, it engineers a line that is less dense, casts further and more accurately, floats higher, lasts longer, and offers more consistent performance cast after cast, strike after strike, fish after fish.
Front Loop
A neat, bullet-proof welded loop on the front end for fast rigging.
ConnectCore
When you rely on touch to know what's going on in the depths, line stretch is the enemy.
ConnectCore lines open up new worlds of perception and sensitivity with ultra-low stretch performance. Soft, subtle takes become positive grabs, and without stretch to dull reaction times, hook sets are instant and sure. ConnectCore. The secret weapon for success.
AgentX
Traditional, single-layer fly lines have to compromise between function and the need for durability and slickness. AgentX Technology makes the old compromise obsolete by bonding two separate coating layers onto one line.
This proprietary process allows RIO line designers to optimize the specific performance of each line. For example, AgentX floating lines can use an inner layer with more buoyant microspheres, while the outer layer is formulated for maximum toughness and shooting ability. AgentX means the best of both worlds in a single fly line.
Dual-Tone
DualTone is a system perfected by RIO that marks the sweet spot of a fly line by providing an obvious color change in the line. The design of every fly line taper, its most likely application and each individual line size is carefully taken into account, and the location of the color change is unique to each fly line.
Every line model and size is tested on a selection of fly rods to find the ideal place where the rod loads, and the color change starts at that point. With the DualTone system it is easy to see how much line to strip in, where to pick up a cast, how much line can be held in the air when false casting, and when to make the final cast.