Details
The most incredibly advanced extra-fast sinking line ever made.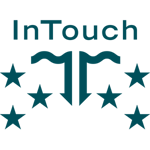 RIO's Deep 7 is an extra-fast sinking line developed for the lake angler and packed with the very finest benefits to help anglers catch more fish. RIO's ultra-low stretch ConnectCore results in fantastic sensitivity for detecting the softest take, and for lightning-fast hook sets. A unique "hang marker" 13 feet from the front end shows anglers when to stop stripping and to fish the "hang", and when to recast. The line is designed with a short, easy-casting head that loads the rod from the first cast and results in long distance with a minimum amount of false casts, and welded loops on the front end allow anglers to change rigs quickly. 
Technology Highlights:
Front Loop
A neat, bullet-proof welded loop on the front end for fast rigging.
ConnectCore
When you rely on touch to know what's going on in the depths, line stretch is the enemy.
ConnectCore lines open up new worlds of perception and sensitivity with ultra-low stretch performance. Soft, subtle takes become positive grabs, and without stretch to dull reaction times, hook sets are instant and sure. ConnectCore. The secret weapon for success.
Hang Marker
For anglers that fish the "hang" this is invaluable.
A highly visible, short mark built into the fly line that shows anglers when the end of the sinking line is getting close during the retrieve.