Details
Designed specifically for the demands of the GT fly fisher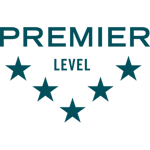 RIO's GT line has been specifically designed for the demanding conditions faced by the hardcore GT angler. Each line features a powerful front taper to cast the biggest of flies, and a short, heavy head to easily load powerful saltwater rods. The line is built on an extremely tough, ultra strong core in excess of 50 lbs that will easily battle large fish, and resist being cut on coral and rock structures. A hard, tropical coating prevents the line from wilting in the heat.
In 2016 RIO increased the core strength of the 550gr GT line to 70lb.
Technology Highlights:
Front Loop
A neat, bullet-proof welded loop on the front end for fast rigging.
Back Loop
A neat, bullet-proof welded loop on the rear end for fast rigging.
AgentX
Traditional, single-layer fly lines have to compromise between function and the need for durability and slickness. AgentX Technology makes the old compromise obsolete by bonding two separate coating layers onto one line.
This proprietary process allows RIO line designers to optimize the specific performance of each line. For example, AgentX floating lines can use an inner layer with more buoyant microspheres, while the outer layer is formulated for maximum toughness and shooting ability. AgentX means the best of both worlds in a single fly line.
Dual-Tone
DualTone is a system perfected by RIO that marks the sweet spot of a fly line by providing an obvious color change in the line. The design of every fly line taper, its most likely application and each individual line size is carefully taken into account, and the location of the color change is unique to each fly line.
Every line model and size is tested on a selection of fly rods to find the ideal place where the rod loads, and the color change starts at that point. With the DualTone system it is easy to see how much line to strip in, where to pick up a cast, how much line can be held in the air when false casting, and when to make the final cast.